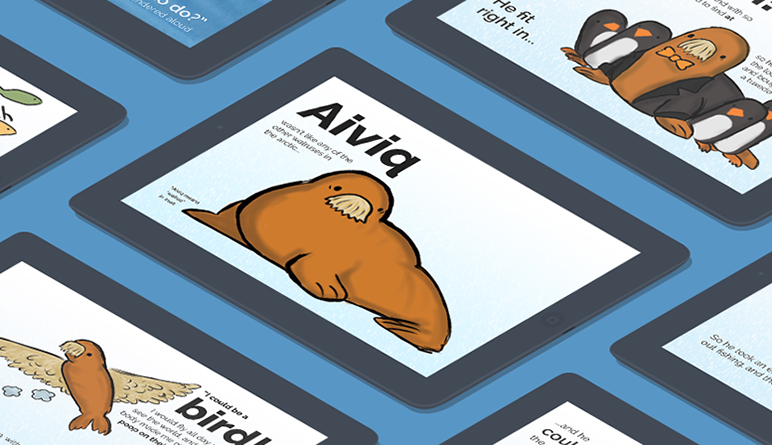 The Reluctant Walrus
The Reluctant Walrus is an eBook encouraging children to follow their dreams (within reason). It chronicles the story of Aiviq, a young walrus who doesn't want to be a walrus any more, as he travels across the arctic trying (and failing) to be various other things. It's a silly story, all told.
I'm currently in the process of re-writing this book with my good friend and all-around funny guy Kevin Wolfring

iBook Download
Feel free to download the Reluctant Walrus, read it all, and share it with everyone you know!
Right click the link above and select "Save Link As..." The Reluctant Walrus is an iBook, which means it can only be opened on an iPad with iOS7 or a computer running OSX 10.9. The next release of the book will likely be in the Kindle format.