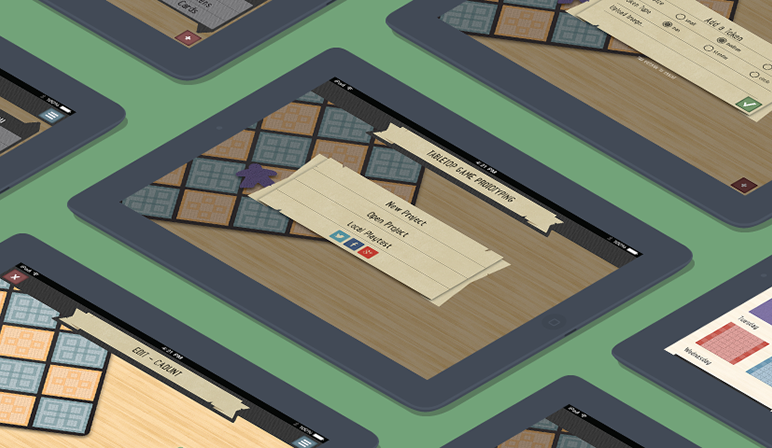 Tabletop Game Prototyping App
Tabletop is a tablet application for developing and playtesting card and board games. Users can import their own images to create virtual boards, cards, and other game assets which can be manipulated in a 3D space on the app. The program can be connected to other nearby tablets to test games on multiple devices.

Personas
I narrowed down the target audience of this app to three main groups: kids with game ideas, young adults seriously interested in creating their own games, and Tteachers interested in using the program to create educational games.
Tabletop could easily become an industry-standard tool, much like similar programs centered around mobile design. So, the main focus audience of Tabletop is the up-and-coming game designer, a twenty-something college graduate with an interest in the field. There is also a large potential for this turning into an educational tool, allowing teachers to develop and design their own educational games to share with the class. If the school and students have access to tablets, students can be allowed to make their own changes and additions.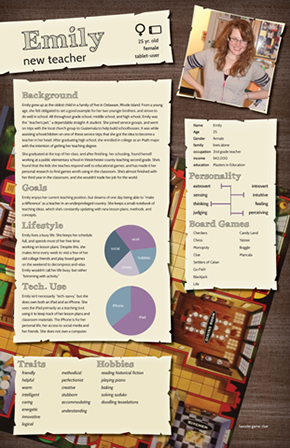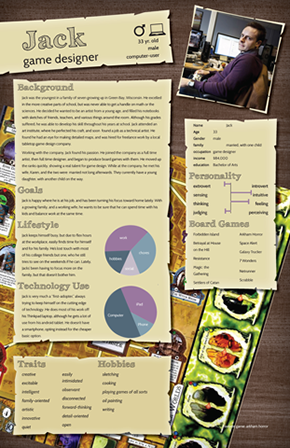 Paper Prototyping
For the paper prototype of this app, I seperated the elements (the menus and game board objects) out of the pages rather than just having seperate screens. The reasoning behind that was that since the app has so many moving parts with the 3D space, it would be better for testing the actual useability. This prototyping was particularly helpful because it showed me what a more seasoned tablet user made of my slightly unorthodox navigation layout.
UI Mockups
All told, this app cleaned up nice. I drew inspiration from older adventure game manuals and board games; while anyone could use the app to make any type of game, it's more likely to be used for fantasy/rpg mockups. A more sterile, typical flat ui could have worked, but adding real textures gave the app its own unique look.
The set-up I made for this app is a lot more "demo-centric" than my previous Errands App, but that's because this app has a more robust set of uses and directions. In retrospect, I probably could have made a more interactive prototype in Flash; allowing the user to actually manipulate and edit the objects. Hey, there's always room for improvement.